OUR HISTORY IS HOUSTON'S HISTORY
In 1904, after the devastating Galveston hurricane of 1900 and a serious smallpox epidemic, 12 prominent citizens founded Family Houston to serve as a flexible social service agency ready to quickly offer help to those in need. To raise funds, the group organized a parade and a carnival that featured electric lights, Professor Tom Herd's dog and pony show, and U-No the fire dancer. Enough funding poured in to secure an office and hire staff to evaluate the needs of Houston families.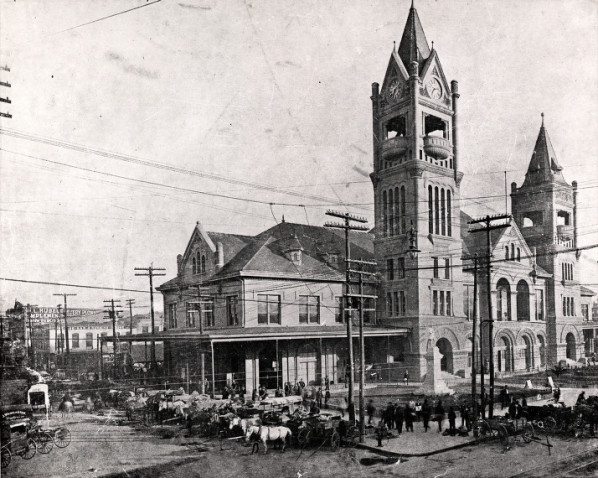 The early years
Originally, Family Houston focused on personal counseling. The agency's first president, Mrs. E.N. Gray, dictated the organization's goals which included "Helping others help themselves; Saving children from degrading pursuits; assisting workers in finding employment; and preventing street begging and vagrancy." She also lobbied for better hospitals and secured donations for what would become Hermann Hospital.
In 1918, when a worldwide influenza epidemic reached soldiers at Camp Logan and spread throughout the city, Family Houston redirected its assistance to tend to the community. The epidemic became so serious that all public gatherings were canceled and in one single day, 111 citizens died.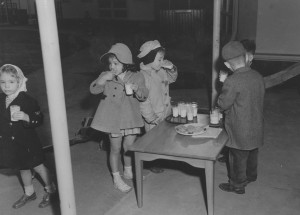 1929-1940s
Years later, as Houston came out of the Great Depression, the city's character and society changed and so did Family Houston. The agency revised its focus to meet the budding needs of contemporary Houstonians by offering family casework including the new concept of counseling that continues today as the core of Family Houston's programs.
When the nation entered World War II, the city's attention changed to meet the needs of wartime Houstonians and so did Family Houston. The agency added a day care center, created for the children of mothers pressed into work supporting the war effort. A visiting homemaker service was also established to provide "homemaking skills to keep homes together in cases involving a mother's temporary illness or absence from the home."
During the early 1940s, Family Houston was viewed as a progressive agency that addressed the needs of families of all ethinicities. The agency was one of the earliest organizations to offer services to African-Americans, and in 1942, hired its first African-American counselor.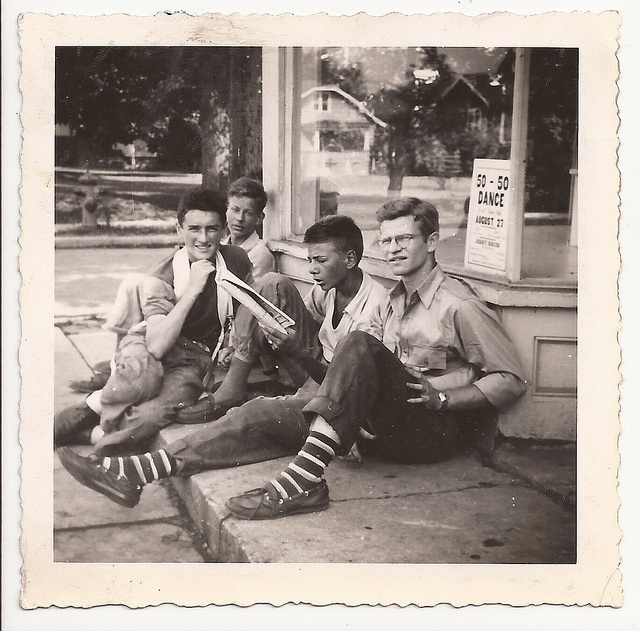 1950s-1960s
James Dean's delinquent persona was introduced to a young culture looking for identity. Soon afterward, Houston's "rebels without a cause" roamed school halls and malt shops. As teens became more rebellious and disrespectful, Family Houston grappled with a spike in adolescent counseling requests that continues today.
Readjusting its programs to deal effectively with the next cultural change, Family Houston met the social service movement of the 1960s head-on by offering "group" counseling. Family life education groups were also organized to prevent the emotional breakdowns of healthy family systems that resulted from substance abuse, heated protests and the negative effects of the Viet Nam war.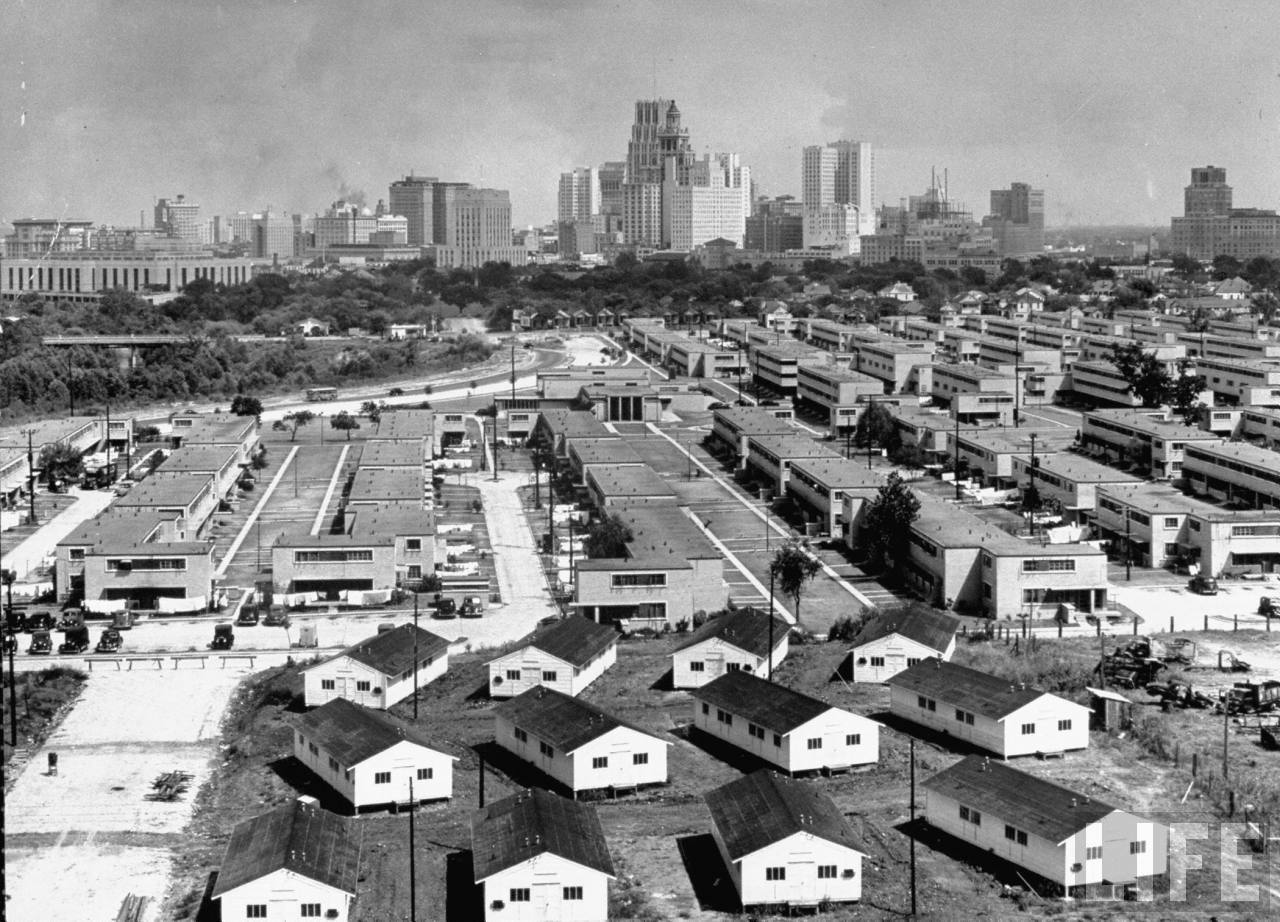 1970s-1980s
During the late 1960s, statistics reflect that 80% of the agency's clients were white, 14.6% African-American and 4.5% "Latin-American." But a more noticeable and longer-lasting demographic change happened in the 1970s when the face and voice of the city changed. The Hispanic community experienced a huge period of growth, leading Family Houston to establish a Spanish-only center. As the Hispanic community continued to grow, Family Services closed this single-language center and began employing bi-lingual staff across the city.
Also in the 1970s and '80s, schools began seeing an increase in student dropout rates. To help curb this serious problem, Family Houston reached out to students and their families and became one of the first nonprofit organizations to provide mental health counselors in Houston-area schools.
1990s
In the 1990s, Family Houston launched a new initiative sponsored by the Hogg Foundation for Mental Health, called the School of the Future. This became a model for private partnership in public schools. The program continues and allows Family Houston to provide counseling and general family support at schools whose families are economically challenged.
2000 - Present
The millennium found the agency dealing with issues pertaining to veterans returning from the Iraq and Afghanistan wars. Increasing costs of living and a tight job market greeted the veterans and many had to cope with war-related disorders. In 2011, Family Houston began its Employment Services program designed to help veterans and civilians to become better prepared to find successful employment. At the end of 2013, the program expanded to include placement connections at many notable organizations.
For well more than a century, Family  Houston has stood side-by-side with our citizens. Today, Family Houston has seven locations in Harris, Montgomery, Waller and Fort Bend counties.
We continuously evaluate our programs and services to achieve our mission of providing individuals and families with the counseling and guidance they need to strengthen themselves and their relationships. Family Houston remains, as our founders intended, adaptable to Houston's ever-changing needs.